Windsor's Leading Hog Roast Caterers
Greetings from the Hog Roast Windsor team. If you are looking for the best hog roast catering for any event taking place in this regal Berkshire town, your search is over. We have vast experience of providing unrivalled hog roast catering services for any type or size of event in Windsor, in addition to offering polished and appealing catering packages that offer an abundance of choice for any occasion, with plenty of diverse dishes that cater for all tastes. If you want the best hog roasts in town and a great menu that reflects the tastes and dietary needs of your guests, Hog Roast Windsor are the local mobile caterers you need at the helm when it comes to the food and service for your event.
Exceptional Hog Roast Catering In Windsor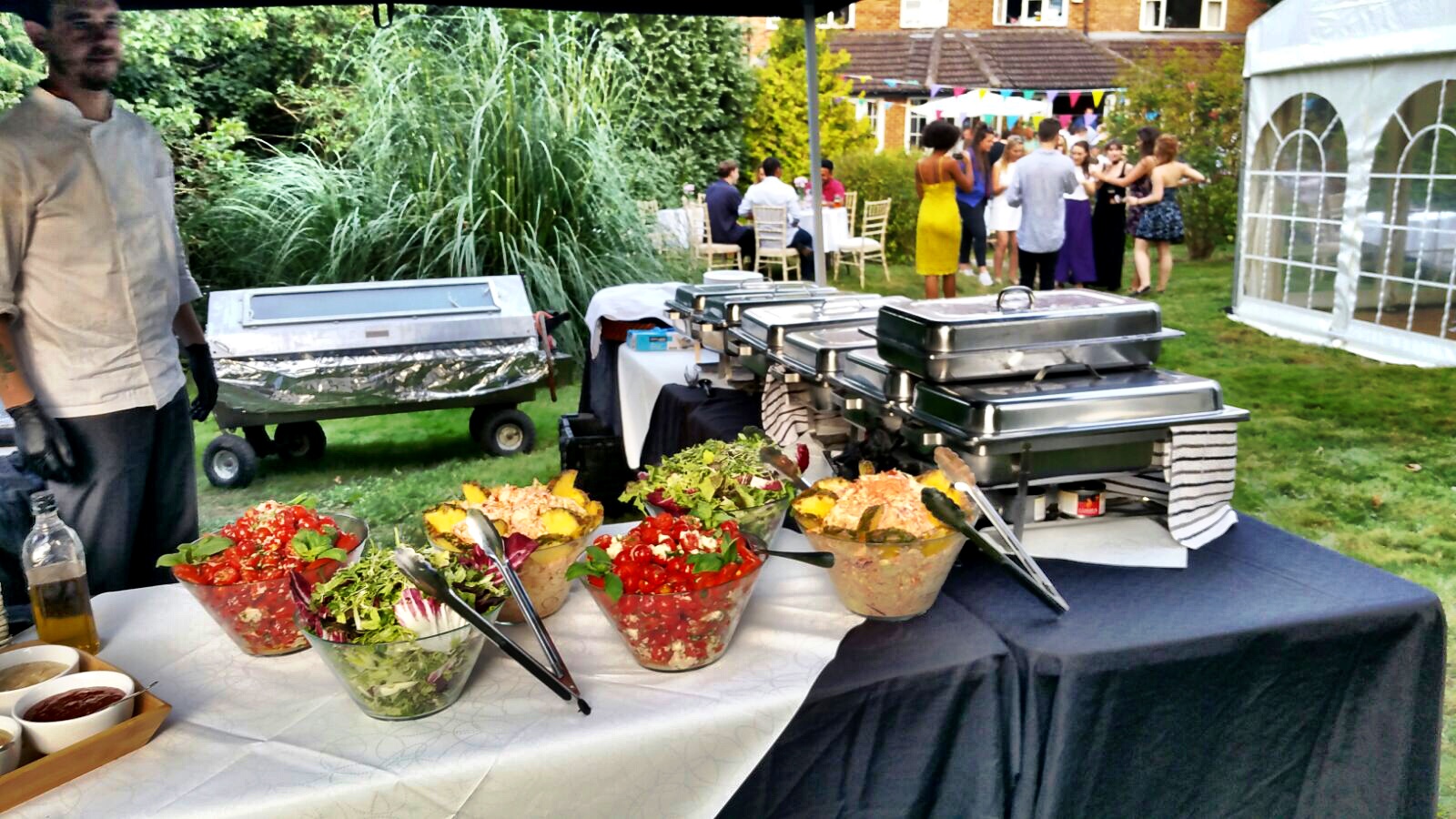 The process of slow cooking or spit roasting meat is a part of our culinary heritage that dates back centuries. Cooking the pork is such a slow and delicate manner brings out the best in the meat and maximises it succulence and flavour. The Hog Roast Windsor team have always loved this special way of preparing pork and the incredibly delicious results it produces.
We have perfected and refined this cooking process and have successfully managed to make hog roast catering a viable and modern catering option for special occasions as well as for more informal events in Windsor. Our food is never out of place at any event we cater for and our diners love watching us prepare our speciality dish almost as much as they love eating it. We always cook our meat on-site and we are in our element catering in full view of our diners, showcasing our modern interpretation of this classic cooking method.
If you would prefer us to be more lowkey though, we are just as happy to cater more behind the scenes whilst still providing the same excellent standard of food and service.
Creative Menus For Any Occasion

If you are concerned that hiring hog roast specialists may not be suitable for all of your guests, think again! We don't just offer the tastiest hog roasts in Windsor – our creative catering team are always hard at work devising exciting and varied dishes to add to our menus. The Hog Roast Windsor team complement our superb hog roasts with a wide array of diverse dishes and lots of lovely alternatives to our slow roasted pork.
We offer catering packages that are ideal for informal parties and special occasions alike, as well as providing a broad range of side dishes and salads, different meat choices, and vegetarian and vegan options. We offer comprehensive catering packages for wedding receptions, private parties of all sizes and corporate events, as well as for any kind of public celebration or local festival in Windsor that requires high-quality large-scale catering. Whether you event is large or small, we will prepare all of your menu on-site whilst the meat is cooking, and you will only ever find the finest locally sourced produce on every plate of food we provide.
A unique dining experience for your event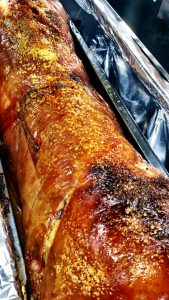 Here at Hog Roast Windsor, our food and our approach to catering are anything but generic. Our catering packages can be tailored to include any specific dishes you would love to have for your event. We are also happy to adapt any dishes on your chosen menu to accommodate the different dietary requirements of your guests. We will also ensure the style of service we provide is perfectly suited to your event, whether you would prefer a sociable buffet and relaxed atmosphere, or a more structured sit-down meal with table service for a special occasion or a more formal corporate event for example.
When it comes to both the food and service that we provide, we will always take all of your preferences into account and offer you a bespoke catering package for your event in Windsor.
Get A Free Quote Today!
If you are interested in booking us for an upcoming event in Windsor, simply get in touch with us by phone, email or via the query form on our website. We will gladly give you a free quote for our catering services for events of all sizes and themes in Windsor. If you are unsure about which type of catering package would be the best choice for you, a member of our friendly and informative team will be happy to talk you through the most suitable options for your event, budget and the number of guests that will be attending.
So, if you would like to find out more, or enquire about hiring us for your event in Windsor, do not hesitate to get in touch with us here at Hog Roast Windsor!